You might. Do you have a missing, broken, or decayed tooth? At Habashy Dental, we use the most cutting-edge dental technology and provide the most natural-looking restorations with our dental implants in Lake Worth Beach with our warm & friendly staff! This restoration offers an alternative to dentures or traditional bridges.
Dental implants help restore your tooth's appearance and function and provides a long term solution for missing teeth.
Do You Need Dental Implants?
Our dental clinic in Lake Worth Beach offers this restorative dental service to patients seeking a replacement for one or more missing teeth. If you feel you're in need of dental implants, then please do not hesitate to contact our dental office today to request a consultation with our dentist.
What Does the Implant Procedure Involve?
At Habashy Dental, your dentist will begin the dental implant procedure with a thorough consultation. Throughout your consultation, our dentist will conduct an oral exam and take X-rays of your mouth. Next, your dentist will administer a type of anesthetic or numb the area that is being treated for the dental implant. Your dentist will then remove the broken or damaged tooth and then proceed to place the implant into the jawbone.
After the dental implant is in place, your jawbone will fuse to the implant during the healing process. Your dentist may attach the abutment during the procedure or wait until you are fully healed. Molds of your teeth will be made to create a dental crown. Our dental office will then send the mold to a dental laboratory for the fabrication process. Once the crown has been created, you will need to come in for a final visit to place the crown and complete the process of completing your dental implant.
More About Dental Implants
Dental implants are a restorative method that is used to replace missing or decayed teeth. These implants are a permanent solution that will not move once they are surgically implanted. Unlike dentures or traditional dental bridges, when receiving dental implants, there are three parts make up the implant; a screw, an abutment and a crown that is used to protect the tooth.
Once the titanium screen is implanted into your jawbone, it will create a strong anchor to the crown. After the screw has fused and healed, the connector, or abutment is used to attach the screw. Once the screw is fastened, your dentist will attach the crown to the abutment.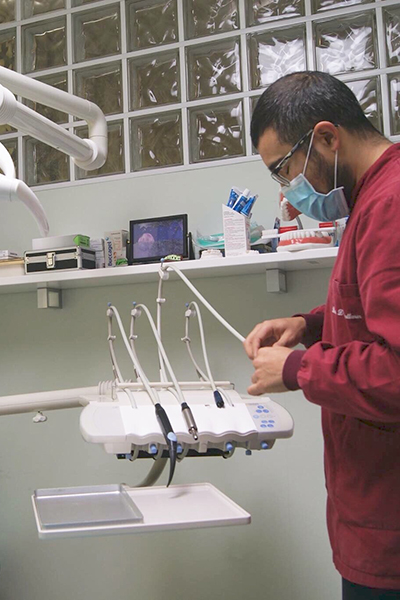 Benefits of Dental Implants
Despite dentures and bridges being viable options for tooth replacement, dental implants offer a much more long-term solution. When you have dental implants, you will not fear any slippage. Also, since dental implants become a part of your jawbone, they will fully restore your chewing and speaking abilities.
Getting Dental Implants in Lake Worth Beach and the surrounding communities with Habashy Dental
If you're still looking for more information on getting dental implants in Lake Worth Beach, Boynton Beach, Delray Beach, Wellington, or other surrounding areas – we're here to help. Please call our office or stop by Habashy Dental to further discuss getting dental implants in Lake Worth Beach and the surrounding areas at our dental office with our staff today.
Simply click the Schedule Appointment button below and we will get in touch ASAP! You can also call our phone number for more information about Dental Implants in the Lake Worth Beach area.
561-448-4888