If you are dealing with a dental emergency near you in Lake Worth Beach, then the first call you should make is to our dentistry office. At Habashy Dental, we understand how frightening a dental emergency can be. This is why our emergency dentists are here to provide you with support and assistance when these issues appear. By offering you with same-day emergency dental service treatments, our team of dedicated, highly-trained, and experienced dental professionals are equipped and prioritize your comfort and safety. Never hesitate to contact our dentist in Lake Worth Beach when a dental emergency occurs. At Habahsy Dental, we offer flexibility and accommodate emergency dental cases 7 days per week. The odds of losing your teeth are lower as are the odds of irreversible damage when you seek out an emergency dental service with our dentistry office in Lake Worth Beach.
Common dental emergencies can include, a toothache, a broken tooth, a displaced crown, a tooth that is knocked out.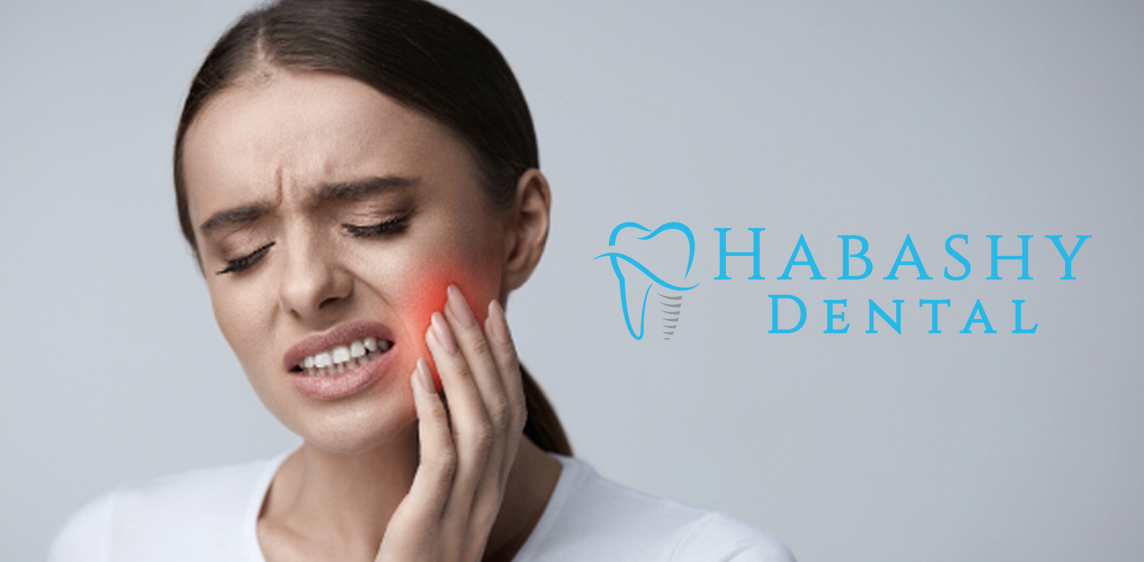 Determining if You Have a Dental Emergency
Not every dental issue is considered a dental emergency, however, in some cases, immediate care and attention from one of our dentists in Lake Worth Beach is imperative for your oral health. If you feel like you are facing a serious dental issue, then asking yourself some straightforward questions can help you determine if you are experiencing a dental emergency or not and if you require prompt dental treatment.
You will want to ask yourself some of the following simple questions:
Are you in extreme pain?
Have one or more of your adult teeth fall out?
Are there any signs of an infection?
Are you bleeding from the mouth?
If you have answered yes to any of the above questions, you are likely experiencing a dental emergency and should contact our dentistry office immediately to schedule a same-day emergency dental service appointment.
Common Dental Emergencies
Chipped, Cracked, or Fractured Teeth
If you are having facial trauma that resulted in a chipped, cracked, or fractured tooth and is causing severe pain, you will need to visit Habashy Dental immediately. We provide same-day emergency dental services in Lake Worth Beach.
Knocked-Out or Loose Teeth
When you experience facial trauma that has knocked out an adult tooth, this is a dental emergency that necessitates immediate dental treatment. Be sure to gently pick up your avulsed tooth, rinse it in cool water, and gently place it back into the socket. If that isn't possible, gently place your tooth into a small container with milk and then call or visit our emergency dentist office right away. The longer you wait to seek an emergency dental treatment, the lower your chances are of saving your precious tooth.
Severe Tooth Pain with an Abscess
If you are experiencing severe tooth pain followed by an abscess, this can be a life-threatening condition. An abscess is described as a lump on your gums or swelling in your face. You will need to visit an Habashy Dental emergency dentist in Lake Worth Beach as soon as possible. We can assist you with immediate dental care to resolve this issue before it worsens.
Dental emergencies can catch you by surprise, but with prompt treatment, you can find an effective solution and relief to your emergency dental situation. Don't hesitate to contact our dental office in Lake Worth Beach about getting help from one of our dentists. At Habashy Dental, our warm, friendly, and modern dental office in Lake Worth Beach is open on weekends and offers evening hours. Also, for same-day emergency dental service treatments as they arise for residents in Lake Worth Beach, and surrounding areas too.
Simply click the Schedule Appointment button below and we will get in touch ASAP! You can also call our phone number for more information about Emergency Dentistry in the Lake Worth Beach area.
561-448-4888